Hey, something to blog about (thanks Amanda). It's March 24th, Ada Lovelace Day! What does this mean? It means that today is a day to celebrate all women in technology!
Who was Ada?
Born Augusta Ada Byron, but now known simply as Ada Lovelace, she wrote the world's first computer programmes for the Analytical Engine, a general-purpose machine that Charles Babbage had invented. she translated Luigi Menabrea's memoir on Babbage's Analytical Engine, appending notes that included a method for calculating Bernoulli numbers with the machine – the first computer programme. She also wrote the very first description of a computer and of software.
Roberta Williams: Graphic Adventure Queen
Some people, over the years, thought that I only achieved what I had achieved because of my husband, but, I always countered those people that the company was started because of a game that I wrote…not something my husband wrote. Therefore, it could be argued that he was there because of ME, not vice versa.
My Tech Heroine: Roberta Williams (quoted above)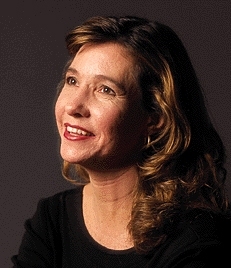 To those of you who know Roberta Williams, it should be of no surprise to you that I chose her as my tech heroine. I am a gamer. I have loved playing computer games, and Roberta Williams was the only woman to be included in PC Gamer's Game God Exclusive. She is the genius behind one of the first huge computer adventures games: King's Quest. She also created the much lesser known Dark Crystal computer game (a game I always wanted). She and her husband were the original masterminds behind Sierra On-line, one of the first computer game companies, and her company was the first to include a female as a main character in a game (which not only did NOT ruin the game, but brought in even more gamers – girls!).
Known as "Queen of the Graphic Adventure," Williams made a significant impact in the world of computer gaming. She laid down the foundations of generations of adventure games. In a world dominated by men, Williams became the first successful female game designer, paving the way for the many females who have followed her footsteps. Adventure Classic Gaming even called her "the single most successful adventure game designer ever lived." Between 1984 and 1998, eight different games came out in the series King's Quest.
If you've ever had the chance to play these games, you'll understand right away why I say that Roberta Williams is a worldbuilder. I guess that's one of the reasons why I love adventure games. Not only does the games have their own histories and worlds, but I also just love games that challenge my mind – I love having to think about things and figure out how to do something to get to the next step. I prefer it over the brute-strength and waging battles of other games (even though I love WoW). King's Quest is a great game because you have to take things you find earlier in the game and use them to solve something later on. One of the reasons I'm such a hoarder in Warcraft is because in King's Quest, every single item might have meaning later on in the game (even a rotten apple core!) and you shouldn't throw away anything. You never know what might be useful.
Roberta Williams created a new way to play adventure games. You could say that she's the reason we have such deep layers of history in even the most heavily played MMORPGs. When it comes to computers, gaming, and technology, Roberta Williams has cemented her place in history. She is the number one female gamer ever.
Who's your female tech heroine?
I mentioned a little about KH3 in an earlier post when I was talking about KHII:FM. I still haven't finished KHII myself, but I'm working on it. (Oh come on, I don't have a playstation 2, I leach off of other's, give me a break).
So what we know so far is that there is a definite KH3, and that Sora has to be a main character (it's his story, he has to be in it – even if not physically). But supposedly there are three new characters somehow related to characters from the previous games. We also know that Xehanorth plays a big part in it (in his memories) and a Keyblade War is going to happen.
For those of you who haven't seen it, the secret KH3 trailer that's at the end of KH2 can be seen here. It's been out in awhile, so there's no old news and tons of rumors about who the three are and what's going on.
But some of those rumors have been fed and now there are even more, because this week the extended KH3 trailer has been released and oh my goodness, is it intess.
You can check out the trailer at Kingdom Hearts 3 with English Subtitles, or you can download the original here.
Let me tell you, I'll admit, there were tears after I finished watching this. The graphics look absolutely amazing, the characters, the plot, everything looks like this is going to be the darkest Kingdom Hearts yet. And despite the fact that two of the knights in the video look like Roxas/Sora and Riku, we've been told that they aren't. And because this game is going to be relying heavily on memory and the past, I wonder if this is something that had already happened… I don't know. But I'm sure as hell going to be in line for my copy when it comes out.
Other than that, since KHII:FM has been released, KH-Vids has a whole mess of videos from the game that you can view and see what you too are missing out on. I really want that game. If you have, let me know how you like it!
Oh, and KH-Vids has created the Super trailer, with both the original and the new trailer combined:
Any thoughts/theories are more than welcome for the new game.
Haven't blogged in awhile. It's kind of sad. I'm probably the only one who noticed anyway.
So what's new? Well in the gaming world, KHII: Final Mix will be released in Japan on the 28th of this month. Unfortunately, it won't be released in North America or Europe until this Fall at some point, though the actual date hasn't been announced. I've heard rumors that a KHIII might be in the making, but I won't say anything else until I find out more.
I'm insanely interested in the Lord of the Rings Online MMORPG, Shadows of Angmar, but if I even attempt at thinking of signing up for the Beta run I'm afraid my computer with sponataneously combust. So, if any of you are playing it already or interested in it, I'd like to hear what you have to say about it.
And just to throw in a little WoW since that will forever be my favorite of all the online gaming world, the Armory is up and running in Beta mode. It's been up for awhile, I just haven't gotten around to saying anything about it. It seems pretty helpful though I admit I haven't fully delved into its treasures yet.
In other news: I missed my favorite band playing tonight, and I'm incredibly sad about – I shouldn't be, but I am. So I'll spread the wealth. Go check out Great Big Sea and listen to some of their clips. If you like them, I'll upload one of their CDs for you. Because I'm generous and I don't have that big of an audience.
That's it for now.
For all you MMORPG players out there, here's something new to make your mouth water. It's called Darkfall and I have the feeling that once it hits the shelves, it's going to be the big. (Maybe not as big as Blizzard's World of Warcraft though.)
This is massive, folks. As it says in the video, "It's really going to take the gaming world by storm." I don't know about you, but I'm excited.
So I'm listening to WoWcast and they were talking about this and I would give anything to see it live. Check out the trailer for it. It is amazing.
I would give anything to go. Their website says they're coming back to Chicago, but there's no date for it. What I wouldn't give for that show… Blows me away, you know? A concert of gaming music. Wow. (Or WoW).
That's not really Warcraft news but it was mentioned so there.
Update 1.5.2013: Took me six years, but I finally FINALLY got to see Video Games Live here in Austin, TX tonight AND IT WAS AMAZING! Just as great as I thought it would be (and even better).