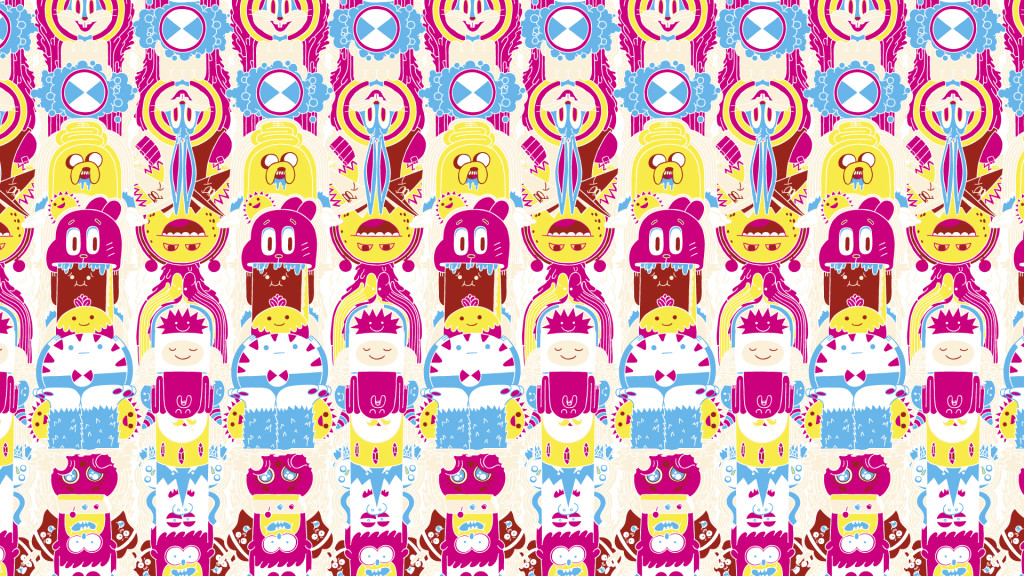 What time is it? It's ADVENTURE TIME! Or really – it's time for Cartoon Network to get a Summer Refresh! Earlier this month, I was contacted about this particular campaign and was super excited to see Cartoon Network's latest makeover. If you're an avid Cartoon Network fan, you've most likely already seen this, but just in case you haven't (or you're just tuning in now), I'll explain it to you.
The Summer Refresh Project
"Courtesy of its in-house creative agency Creative Group, Cartoon Network received a summer makeover, with a new set of brightly colored images and a video seamlessly blending the work of top animators around the globe. As part of the 2013 'Summer Refresh' the new graphics feature popular Cartoon Network characters, such as the Annoying Orange and Finn and Jake from Adventure Time. Inspired by their cool new look, Creative Group took the daring step of stitching together a 60-second video comprising the work of six different animators and animation companies from around the world."
The video is pretty kick-ass. Check it out here or watch below:
An Exquisite Corpse of Animators!
As mentioned, six different animation studios were approached to submit 10 second pieces for this video. The only rules they were given were to stick to the color scheme, include characters from certain Cartoon Network shows (Adventure Time, Regular Show, MAD, Ben 10, Gumball, Looney Tunes, and Annoying Orange), and not show any nudity. What you see before you is an amazing and seamless work of moving art.
The animation studios that took part in the Summer Refresh project were Impactist (Portand, OR), Awesome Incorporated (Atlanta, GA), CRCR (France), Alex Grigg (UK), Eamonn O'Neill (UK), and Rubberhouse (Australia), with music created by Impactist.
Leslie Kleine, senior producer of the Creative Group in charge of this makeover, said of the project, "We referred to this as our science experiment, mainly because we weren't totally convinced that it would work, [Creative Group and Adult Swim Creative Director] Jacob Escobedo had this vision of several animators of varying styles creating unique pieces that could then be stitched together into one interstitial. In the end, we reached out to animation teams from Australia, France, Portland Oregon, Atlanta Georgia, and two from the UK, and they were all enthusiastic, even though they wouldn't know what the others were doing. … This project was an incredible lesson in risk, but also one of the most rewarding that I've ever worked on. What we got exceeded our expectations."
Leslie Kleine is a Senior Producer for Cartoon Network's Creative Group with Turner Broadcasting in Atlanta, GA and has been with the company for 13 years. Prior to working at Cartoon Network, she spent a year stage managing at Playhouse on the Square in Memphis, TN. Leslie holds two degrees from the University of Alabama in Telecommunications & Film and Theatre.
I had a chance to interview Leslie a little more on Cartoon Network's new look and the process of the whole thing. It's a really cool inside look into how the design and branding process works for projects like these for big networks. So without further introduction, on with the interview!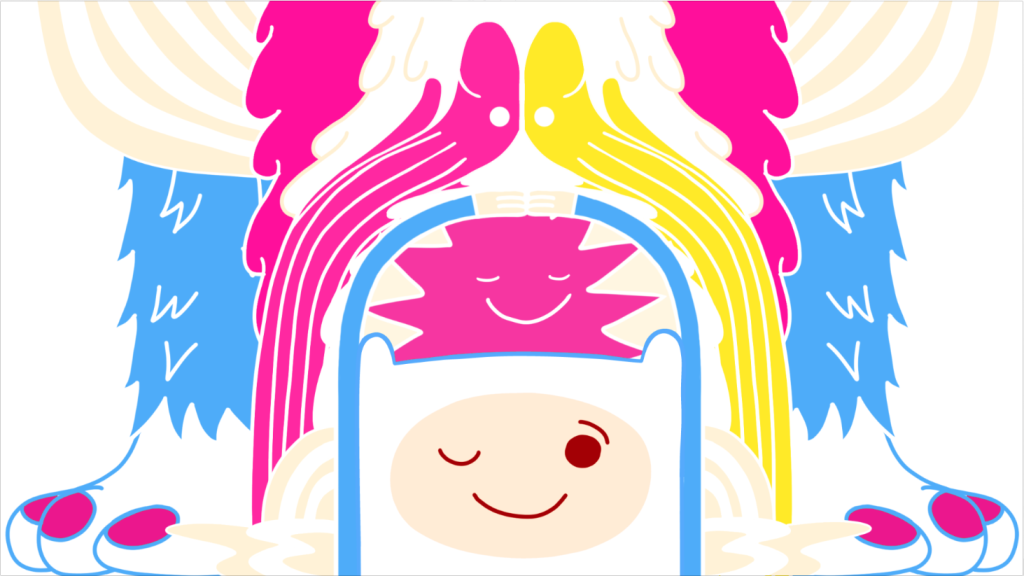 Interview with Cartoon Network's Leslie Kleine
01. Where did the original idea for the Summer Refresh project come from? Tell us a little about it and how the idea to use other animators came about.
The idea came from our VP of Design, Jacob Escobedo. He had been admiring a number of animators and was looking for an opportunity to work with them in a way that would allow them to maintain their own animation styles. He proposed the Equisite Corpse concept & we all agreed that we had to try it.
02. Considering that there were only three simple rules for the animators, were you worried about the outcome? What were the biggest risks of the project and how did you get around them?
Worry never crept in. We had no idea if the pieces would stitch together but we thought we'd at least end up with some really great :10 bumps! Regarding challenges, we knew it was critical that we have clear communication & collaboration but we were working in multiple time zones so we utilized Basecamp to post updates and share progress. It was a wonderful resource for us. The final posts were one big love fest with everyone gushing over each other's work.
03. What did the process look like? Being that there were so many people involved, what was the timeline like?
The first stage was music. Michael Ouweleen, SVP of the Creative Group, had been listening to Impactist so we reached out to them about making some tracks for us. Right before the call, we discovered that Impactist is a powerhouse duo, Kelly & Daniel, who also direct and animate. They're probably whipping up a cure for the common cold in their spare time. But seriously, they delivered the first pass of music and we chose our top two tracks – no notes. We immediately invited them to take one of the :10 slots to animate.
We asked the animators to work simultaneously so the timeline was fairly straightforward with everyone hitting the same dates. The first delivery was each animator's final frame of their allotted :10, which was the starting point for the next team.
04. I'm a big fan of the color scheme y'all chose. Where did the inspiration for that come from?
Our network design DNA is black and white checkerboard with an infusion of CMY. We wanted to update the look this year so our design team collectively made some adjustments which included brightening the CMY.
05. In my eyes, this project was a success! I love the new look and the video was really amazing (and seamless) to watch! Are there any plans to do this again in the future?
Thanks – we're so proud of the work from every team. I don't know if we'll tackle another Exquisite Corpse but I can guarantee that we'll dive into the unknown again.
06. What was your favorite part of working with all these people?
When we called to pitch the job, we hadn't worked out the process yet so we were like, "Hey, we like you. Do you want to work with a bunch of animators from around the world? We'll email you the details later." The amazing thing was that everyone we spoke to jumped on board – and it wasn't for the cash! They were all so gracious and collaborative! Now you have a taste of how our Basecamp posts read!
07. And finally… What's your favorite color?
It's a three-way tie between cyan, magenta and yellow. I'm subconsciously working them into every facet of my life though my two boys have drawn the line at magenta shoe laces.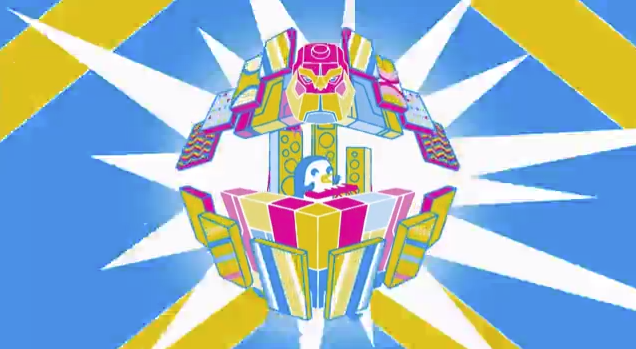 What Time Is It? It's… The End!
Thank you to Leslie for taking time to answer my questions and for everyone from Creative Group and Cartoon Network for the awesome project. Everyone be sure to check out Cartoon Network and let me know what you think! I would love to hear your thoughts on the video!